The trucking industry is working fast to meet growing consumer demand for freight, long-haul, logistics, and related services. An estimated 3.5 million trucks transport goods from coast to coast in the U.S. each day. But despite the enormous need for reliable trucking services, risks such as driver shortage, unexpected fuel costs, and property damage are stifling profits.
Forming a captive insurance company can combat these risks with a one-two punch: Custom-built coverages written under a captive eliminate high out-of-pocket costs in the case of a loss event. The financial benefits of captive insurance are an added bonus!
Captive insurance for trucking companies is a smart alternative risk strategy for savvy business owners.
Watch the video: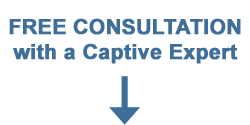 Have questions? Call Capstone at WEB_TEL, or submit your information via the form. One of our experts will be in touch. We'll discuss how we can help you or your client form a captive insurance company to insure the risks of your trucking business.
Fund Losses, Fight Trucking Risks
One of the major risks trucking companies face is driver shortage. In fact, 1 out of every 4 truck drivers leave their job voluntarily before completing their first year. Combine this dizzying statistic with the insatiable demand for trucking services and the result is continual understaffing woes. Across the board, labor shortages are leading to lost contracts and ultimately, lost profits.
Unexpected fuel cost hikes and physical damage to cargo or trucks can also chip away at a company's wealth. This is why taking action isn't only desired…it necessary for its continued success.
By forming a captive insurance company, business owners in the trucking industry can write comprehensive coverages that can keep their businesses resilient. Here's a sample of various other coverages that may be written through a captive insurance company:
Loss of a Customer
Loss of a Major B2B Relationship
Loss of a Major Supplier
Loss of Rents
Equipment Breakdown and Engine Repair
Excess Commercial General Liability
Pollution Liability
Special risk – Cargo/Transit
Special risk – Weather-related Business Interruption
Auto liability
Cyber risks
So here's how it works:
Trucking companies pay premiums to the captive insurance company, just as they would to a commercial insurance company. Funds accumulate inside the captive and can fund losses in the case of a loss event. IRC 831 b captives offer a 0% Federal income tax paid on the captive's underwriting profits.
Moreover, if there is undistributed earned surplus, i.e. there are no claims made in a given year, the funds can be distributed as a dividend or as a secured loan back to the operating company. Premium costs are lower, because in the commercial markets, "special" coverages tend to be more expensive. These coverages may not be available at all commercially. Business owners have better control over their risk management efforts, more comprehensive coverages, and a more advantageous planning solution.
Bottom line: Captive insurance for trucking companies is a powerful alternative to commercial insurance alone. Savvy business owners in trucking who form their own captive insurance company can count on a new level of risk management, as they combat risk in such a competitive industry.
Attorney-led Captive Planning For Trucking Businesses
Capstone is the most integrated and largest outsourced provider of captive insurance services for the U.S. middle market. In association with The Feldman Law Firm LLP, Capstone offers platinum level attorney-led captive planning and administers property & casualty captive insurance companies that provide alternative risk financing services throughout the U.S.
Now in its CAP_YEARS_SUPER year, Capstone provides turnkey services usually under a joint engagement with The Feldman Law Firm LLP, to businesses in the trucking industry, and many others.
Unlike most other captive management companies, Capstone's turnkey service providers do not disclaim tax and legal support. The company has an award-winning track record for standing with clients in the design, implementation, ongoing management, and defense of their property & casualty captive insurance programs. Capstone has successfully administered and successfully managed over CAPTIVE_FORMATIONS captives since 1998. The Feldman Law Firm LLP has experience in more than TAX_CONTROVERSIES tax controversies, all to successful conclusions
Capstone's staff of insurance professionals includes Chartered Property & Casualty Underwriters, Associates in Risk Management, accountants and administrators, in addition to the affiliated The Feldman Law Firm LLP's tax, corporate, financing and regulatory lawyers, and outside CPAs, risk managers, property & casualty professionals, and actuaries.
Together, this team offers middle market companies the most comprehensive risk planning solution available.
Learn More About Captive Insurance