A captive domicile is the location where a captive insurance company is formed and regulated.
There are over 35 US state captive domiciles and numerous international domiciles where captive insurance companies can be formed. The domiciles differ in various ways including in their history, level of efficiency, responsiveness, costs and regulatory compliance. The most appropriate domicile depends on the specific needs  of the particular captive insurance company being considered for formation.
Capstone engages in domicile consulting, and recommends the most appropriate captive domicile for the target business considering all the variables.
In this short video, Capstone's CEO and General Counsel, Stewart A. Feldman discusses Capstone's approach to captive domicile selection.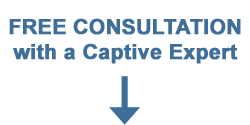 Have questions? Keep reading, call Capstone at WEB_TEL, or submit your information via the form. One of our experts will be in touch. As part of our captive domicile consulting service, we'll discuss how we can help you or your client select the most appropriate jurisdiction.
Captive Domicile Selection
Since the founding of the Lloyd's of London insurance marketplace in 1688, England has been among the most influential reinsurance markets in the world along with Bermuda and other UK overseas territories. These jurisdictions continue to dominate the captive insurance markets, with Anguilla specializing in captives for mid-market companies.
Most US states' recent captive insurance push is based on a 'for profit' motive. For example, Vermont has a gross receipts tax on premiums and extracts local jobs from its regulated captives, having created more than 1400 jobs for this largely rural state. These jobs are typically held by professionals with an average pay that is considerably higher than the average salary earned by Vermonters. To ensure local captive job formation, the state requires companies to have a Vermont-based captive manager.
Captive insurance domiciles such as Anguilla and Delaware provide the necessary oversight of captive insurance companies to be compliant, but also offer flexibility so captive owners can meet their individual needs. These jurisdictions have healthy business environments and don't need to rely on ulterior motives to attract new captives.
Capstone works only with established captive insurance domiciles that uphold regulatory standards. Our team believes that working with a captive domicile with a good & efficient regulatory framework in place and a history of consistent rulings is integral to our clients' success in alternative risk planning. Similarly, the domicile should be experienced in regulating the type of captive presented. Costs and administrative burdens are also important factors.
Capstone is one of the largest sponsors of small and intermediate size captive insurance companies that underwrite property & casualty annual premiums of less than CURRENT_PREMIUM_CAP million per year. This in turn insures affiliated mid-market businesses.  Domicile consulting is included in our turnkey services. Having formed over CAPTIVE_FORMATIONS captives in multiple domiciles over the last CAP_YEARS_NUMBER years, we understand the importance of choosing the right captive insurance domicile, whether in the U.S. or abroad.